Best Web Hosting to Monetize Your Blog
It's time to take "a leap of faith" and "make the plunge" into the exciting world of blogging.  You've been thinking about it for awhile and if you were like me and already started by using a free blog service like g+ you may already know that monetizing was impossible.
I created a pin on Pinterest of my life sized nutcracker using pots, planters, and PVC pipe and was pleasantly surprised how many pins and attention it received, so I tried to capitalize off of the success but hit a dead end because g+ wouldn't allow adds on their platform for bloggers.
Where I Call Home for My Blog
So the search began for how and where I needed to go to be a professional blogger and I found several popular web hosting sites that seemed all good one way or the other, but one stood out mostly by the amazing support and customer service they provide around the clock and they are Big Scoots.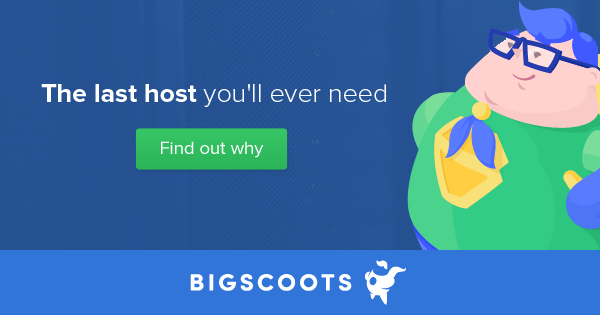 Big Scoots has a several tier choice from beginners to advanced large capacity users with incredible rates, which I recommend paying for a year at a time instead of a month to month basis, as the savings are passed onto longevity.
I started out as a beginner, but as an artist I found myself easily moving up to the Turbo Diesel+ plan as the amount of storage for my media entries were quite astronomical, but I was happy that I had no interruptions with my blog moving forward.
So start out with the beginners tier and right now they're offering 50% off your first month as a new client.
Why Web Hosting is Important
I already shared with you how you need web hosting for monetization, especially with WordPress  as your content management system (easy plugins for ads).
You can get your own domain from these companies as well, or they can show you how to transfer your current one over.
Shared web hosting is what most of these popular sites use as it is a cheaper way to maintain your website with other blogs as you may only draw no more than 1,000 hits on your blog daily. (Don't get too discouraged as I haven't hit that yet).
Any and all questions and concerns can be addressed with your host company as support is a primary service provided by them and Big Scoots is the best at it.
Important Tip for Blogging
It's okay to start right up without knowing what you're doing…learning as you go is exciting watching new changes and designs work for your website.
WordPress is the easiest and most versatile content system to run with along side your blog.  The amount of plugins and recommended themes are numerous to choose from.
Find your niche as to what excites you the most and allows you to enjoy and write freely about something you love.  If you browsed through my website here it is a bit of a mix of what I enjoy as an artist from Cosplay to Christmas.
Work on SEO (search engine optimization) to increase traffic and don't just rely on social media plugs for your blog.
Write and post A LOT!  Use interesting media (pictures) and short paragraphs to keep the reader's attention.
Other Web Hosting Sites
I would like to leave you the names of some of the other companies I looked into as they are all good to go with as beginner bloggers and even advanced aspired techies.
Big Scoots – my first choice and best personal support.
SiteGround – known for quick page loading and business profiles.
BlueHost – most popular among bloggers and good for beginners.
HostGator – unlimited usage offers, good budget.
GoDaddy – domain giant and pioneer of hosting service.
Have Fun on your new endeavor and let the blogging begin!